There is no doubt that professional garage door repair services are required by both households and businesses. It is true that there is plenty of information and advice in the owner's manual and online, but this does not mean that an unskilled person can provide the required repair effectively and safely. Just like all systems involving a wide variety of components, automatic garage doors can be dangerous if they are not handled and repaired properly. You can leave the repair work to our professionals. It involves full inspection and the implementation of the best solution with the use of advanced equipment and spare parts of top quality.
Combining Expertise with Dexterity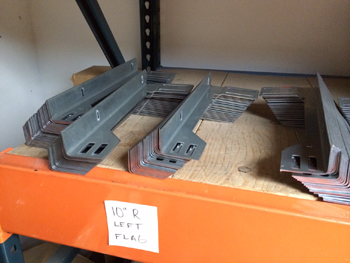 There are various reasons one damage and operation issues can occur. These include accidents, improper installation and or maintenance and exposure to the elements without any kind of protection. In all of these situations, we, at Garage Door Repair Crystal, can help. When problem resolution is required on an urgent basis, you can use our dedicated emergency service. If you have a Chamberlain opener that has stopped working, your heavy wooden door completely stuck or you have to deal with a severely bent track, we will provide the required solution without delay. We will get everything back to normal in no time.
Our technicians are capable of overcoming even the toughest of challenges. We hire only knowledgeable, skilled and dedicated professionals. We ensure that all of our team members are familiar with the most recent and most specific technologies such as the EZ-Set Clopay torsion springs. Our work requires the highest level of precision and we achieve it by using advanced modern tools. We have readily available spare garage door parts. If a cable has snapped, we will come to your place with a replacement that has the same design, gauge, length and attachments as the original one.
Our garage door repair service covers hardware components, panels, openers and electronic accessories. The same applies to our expert replacement and maintenance services as well. We can renovate the system by installing new hardware from Stanley. We can give you a new opener which meets the UL 325 standards precisely. We can install a brand new door and electric operator extremely swiftly. Our maintenance service is designed to provide perfect care to every component and repair and replacement when necessary.
Go through our attractive deals and watch out for their updating which is done on a regular basis!